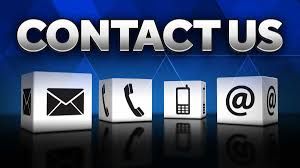 Thanks for reaching out to us! We here at VFW Post 4031 are happy to answer any questions you may have. You can always call us directly, but if you would like to email us
please click on the link or send to the email address below and, depending on your question, either a Post Officer or our Canteen Manager will connect with you soon.
Adjudant: Meg Vanasse - ADJ@vfw4031.org
VFW Post 4031 Auxiliary Officers
Senior Vice President: Eric Copeland
Junior Vice President: Jean Gaiovnik
Treasurer: Dorthea (Dolly) Child
Do you have a suggestion? Click on the icon below to go to our Suggestion Box page.
Hours of Operation:
M:

11am - Close

T:

11am - Close

W:

11am - Close

Th:

11am - Close

F:

11am - Close

Sat:

11am - Close

Sun:

11am - Close