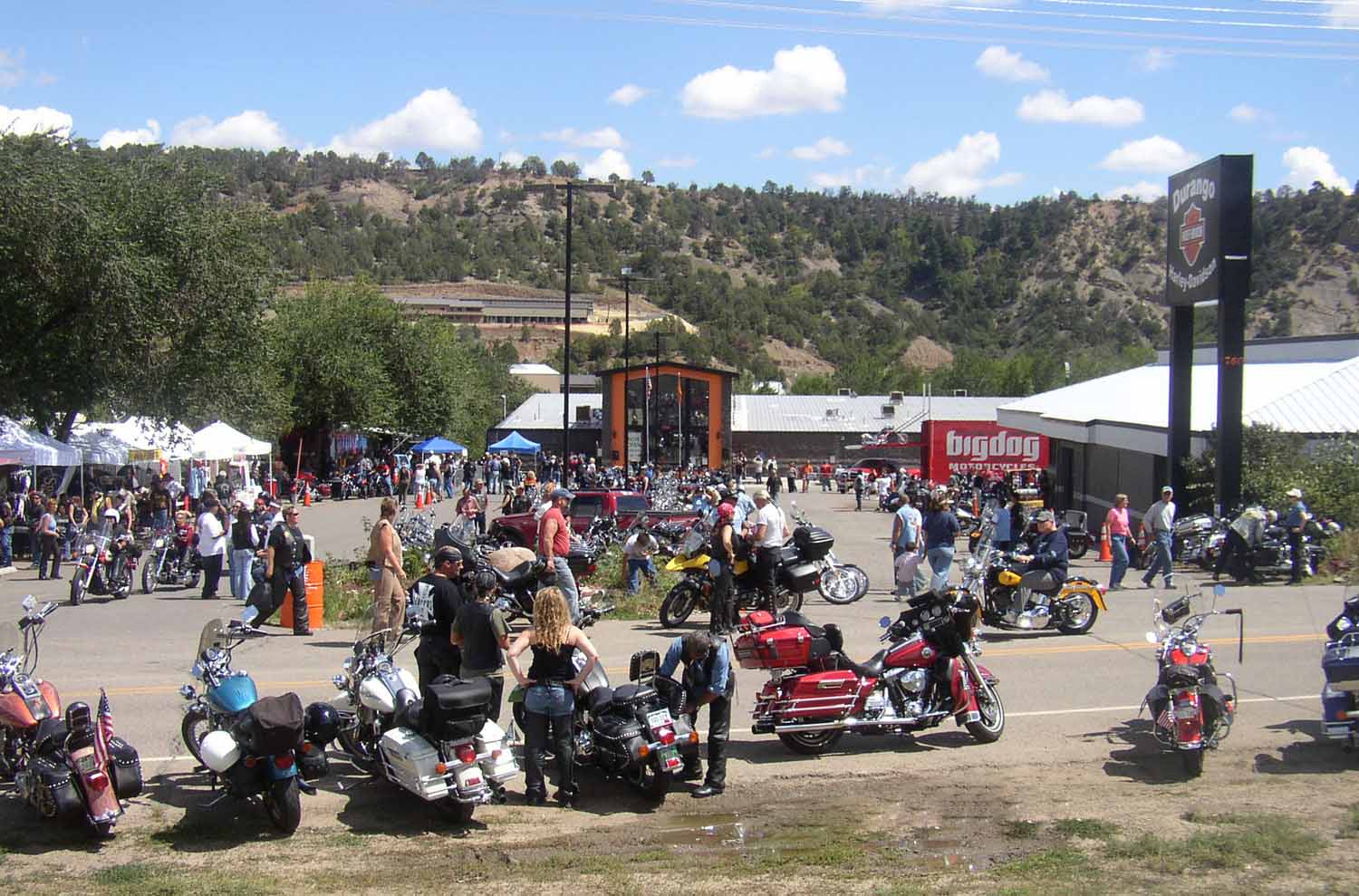 Welcome to Durango Harley-Davidson®. We are located in Million Dollar Highway / Mesa Verde country that offers some of the world's best riding. Check our "About Durango Harley-Davidson®" page for more info on the local community and its many amenities.
Durango Harley-Davidson® is a multi-year Bar and Shield award-winning full-service dealership.
Our service department is staffed by Factory Certified PhD qualified technicians. We offer customizing, repair and dyno tuning services. If you are on the road, we do maintain some service capacity on a first come, first served basis for travelers. We will do our best to get you back on the road in a timely fashion.
Our parts department offers a wide selection of Harley-Davidson® parts and accessories for your motorcycle. Our staff rides and offers years of experience to help you find what you need. If you don't see it, just ask and they will find it or order it for you.
Speaking of Harley®'s... We stock over 60 new and used Harley®'s to help you find the bike that best meets your riding needs. Financing is available on both new and used Harley®'s for qualified buyers. Test rides are also available for licensed riders. If you don't see the new model you want, just ask and we will find it for you.
Our service department goes over all of our used bikes before they are displayed for sale to make sure factory maintenance service is up to date. Stop by and check out our inventory. With multiple models to choose from, we probably have the Harley® you are looking for.
Our sister store, Silverton Harley-Davidson® open Saturday, May 4th. - Hours for May are 10 am to 4 pm. June through September the hours are 9 am to 6 pm. Silverton is a very cool mining town located at over 9000 feet in the stunning San Juan mountains about an hour north of Durango Harley-Davidson®. We have all new t-shirt designs available this summer in Silverton - which is the World's Highest Harley® store. You gotta get the shirt!
Plan your ride now. The San Juan Loop (includes the Million Dollar Highway) is the place to ride. Stop by and see us on your ride.